Maybe you dropped it in a lake, or maybe you just misplaced it.
The result is the same: You've lost your mailbox key. Now you can't get the mail.
What should you do, how to get a new mailbox key? The answer is much more complicated than it may appear at first glance.
Because it involves the government, replacing a mailbox key is a more involved process than replacing other keys.
Get a Quote
Find Local Locksmiths
We partnered with Networx to help you find local locksmiths. Click to below to get a FREE quote.
Find Locksmiths
We may earn a commission when you click this link, at no extra cost to you.
A Warning About Mailbox Keys
Many laws, rules, regulations, policies, and practices govern the replacement of mailbox keys. Some of these are federal laws, which means violating one could be a federal offense.
This is a potentially serious matter. Say you are so anxious to retrieve the mail in your locked mailbox that you use a crowbar to pry open a United States Postal Service-owned box.
Fines or Imprisonment May Occur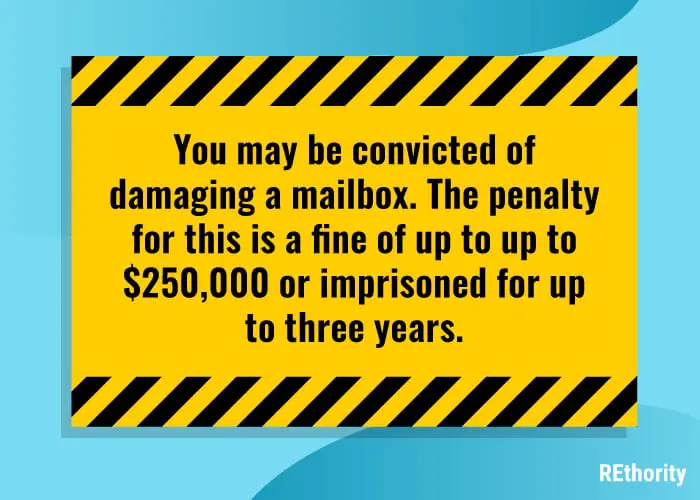 You may be convicted of damaging a mailbox. The penalty for this is a fine of up to up to $250,000 or imprisoned for up to three years.
On the other hand, that's your mail in there. By peeking through a gap in the door, you may see a letter Internal Revenue Service that could contain your tax refund check.
It could contain a prescription, a postcard from a friend, or other time-sensitive material. The solution, of course, is to replace your lost mailbox key.
Mailbox Key Replacement Steps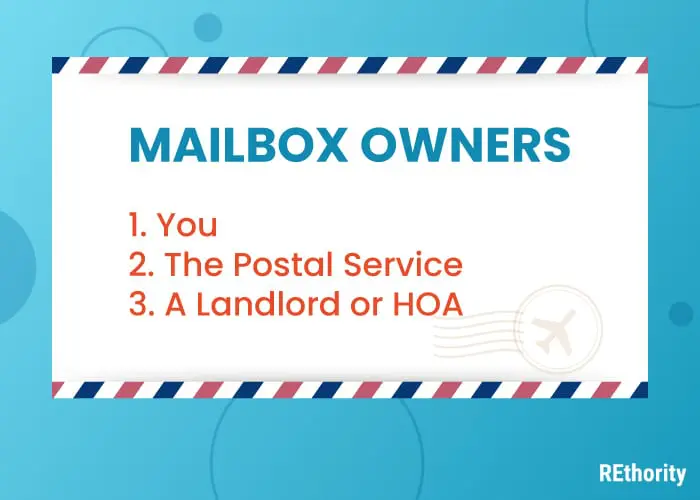 Step One is to determine ownership of the mailbox. There are three potential owners:
1) You. If the mailbox is by itself on a post in front of your house or attached to your house near the door, you own it.
2) The Postal Service. If the mailbox is part of a cluster unit serving many homes and displays a blue Postal Service eagle on it or says "United States Postal Service" anywhere on it, it belongs to the USPS.
3) An apartment complex, homeowner's association, or condominium association. The organization's management office will be able to tell you who owns the mailboxes.
It's important to know who owns the mailbox because the next steps to get a new key are different for each one.
Replacing a Mailbox Key on Your Own
In this case, the solutions are relatively straightforward. One approach is to call a locksmith to open the mailbox and make a new key.
A locksmith visit may cost anywhere from $30 to $150, depending on your location. Add the cost of making a new key, which could be $20 or so. It will cost more if you're in a hurry and it's after hours or on the weekend.
Emergency locksmith services can start at around $200, with additional services such as installing a new lock or making a new key and travel time adding to that.
If you're going to use a locksmith, call around and get three quotes. Locksmith pricing varies widely. When I was managing properties, we replaced locks for $60 flat.
Drill It Out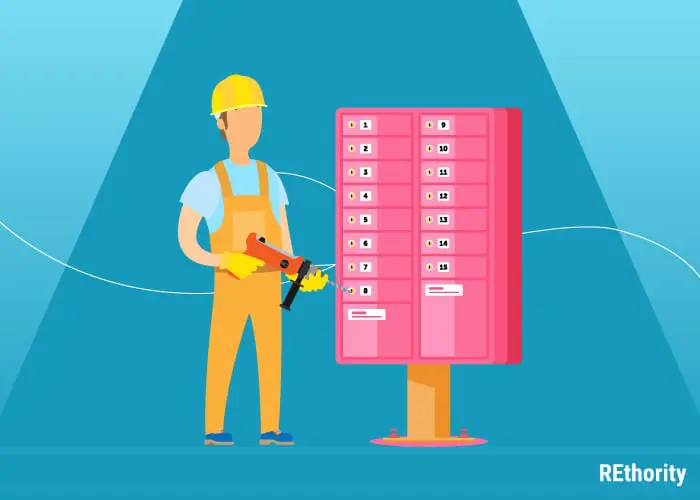 Alternatively, you can open the mailbox yourself and take the lock to a locksmith for re-keying. However, it's likely to be less expensive and not much more difficult to install a new lock.
Home Depot has a wide selection of mailbox locks for about $10 to $20. To get into the mailbox, you can drill out the lock with a standard electric drill and a metal-cutting bit.
Unless the lock mechanism is made of hardened steel, this will take only a few minutes. If the lock is made of hardened steel, it may not be possible to drill it out. You may have to call a locksmith.
Once you're into the mailbox, you can remove the existing lock and replace it with the new one. Removal is usually simple, requiring you to remove a small screw or two.
New mailbox locks will come with a couple of keys. Now might be a good time to make some more copies in case the new keys get lost as well.
Get a Quote
Find Local Locksmiths
We partnered with Networx to help you find local locksmiths. Click to below to get a FREE quote.
Find Locksmiths
We may earn a commission when you click this link, at no extra cost to you.
Replacing a USPS Mailbox Key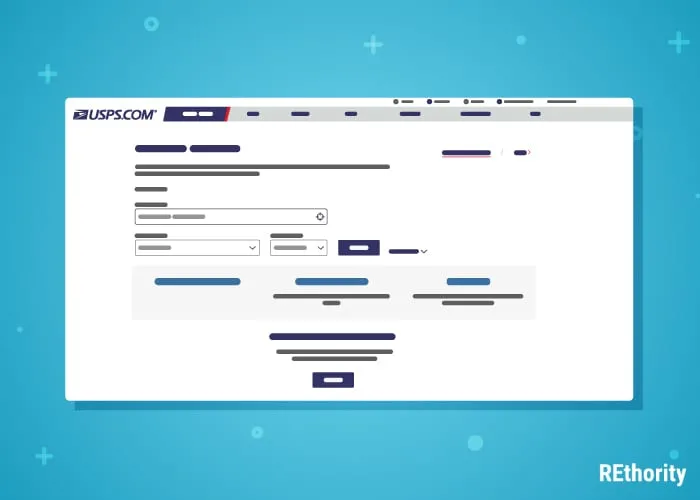 If the Postal Service owns the mailbox, you can contact your local post office to find out what to do next. You should also do this if you can't determine who owns the mailbox.
The Postal Service's online tool helps you get the contact information for your local office. All you need to know is your ZIP code.
Once you have the phone number for your local office, you may be able to get the information you need with a call. If that isn't successful, you may need to visit the office.
Unfortunately, the Postal Service doesn't provide much information about replacing mailbox keys beyond telling you to call your local post office.
One thing you can be sure the post office won't do, however, is give you a new key on the spot. The post office is supposed to give each customer three keys. But the post office doesn't keep duplicate keys.
Duplicating a Key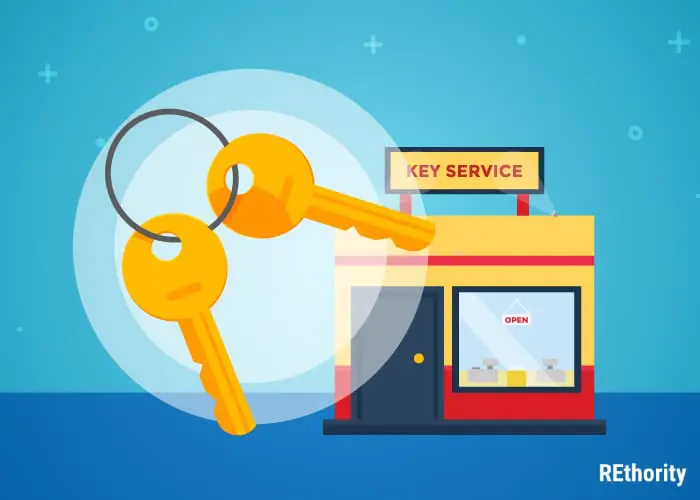 Note that you can duplicate as many keys as you want. However, this doesn't apply to Post Office boxes located in the post office. You can't duplicate PO box keys.
If all three keys have disappeared, the post office will have to have a new lock installed and issue new keys. You'll have to pay for this, and prices may vary.
You'll have to prove you are the person entitled to receive mail at the locked mailbox. Again, the Postal Service does not say what kinds of ID will be required.
This information will come from the local post office. The Postal Service is a national organization and part of the federal government.
Local Practices Apply
However, customer requests about lost mailbox keys are handled by local offices, and local policies and practices apply. There are more than 34,000 local offices, and more than 630,000 Postal Service employees.
The way your request is handled may vary considerably depending on your local office's interpretations of the rules and the individual employee you speak to.
Ideally, you'll get the local office to replace a key quickly and at modest expense. However, post offices often contract with local locksmiths to do the work.
Response times and fees may vary widely. It could cost $25 and take only a few days, or be more than $100 and take a couple of weeks.
This is obviously not ideal. However, if the USPS owns your mailbox and you lost the key. So there may be little you can do. It is better to wait than to risk violating the law.
Homeowner's Association-Owned Box Keys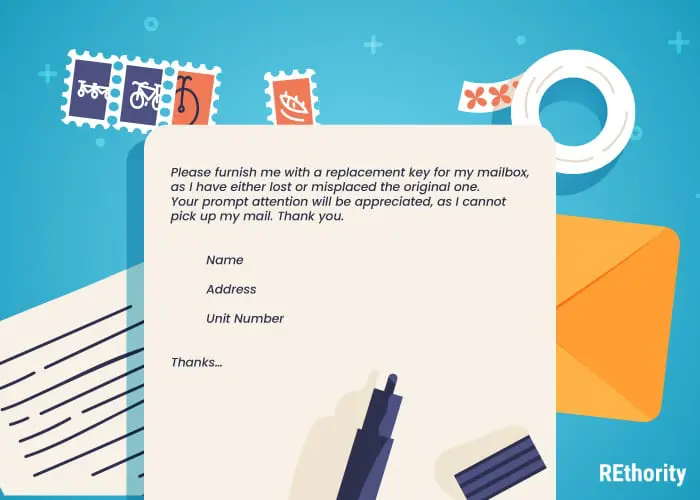 If your box is owned by the apartment complex or homeowner's association, they are responsible for furnishing a new key.
The USPS suggests you send the following note to the owner, manager, or superintendent of your apartment or home:
Please furnish me with a replacement key for my mailbox, as I have either lost or misplaced the original one. Your prompt attention will be appreciated, as I cannot pick up my mail. Thank you.
Name
Address
Unit Number
Thanks…
Connect With a Locksmith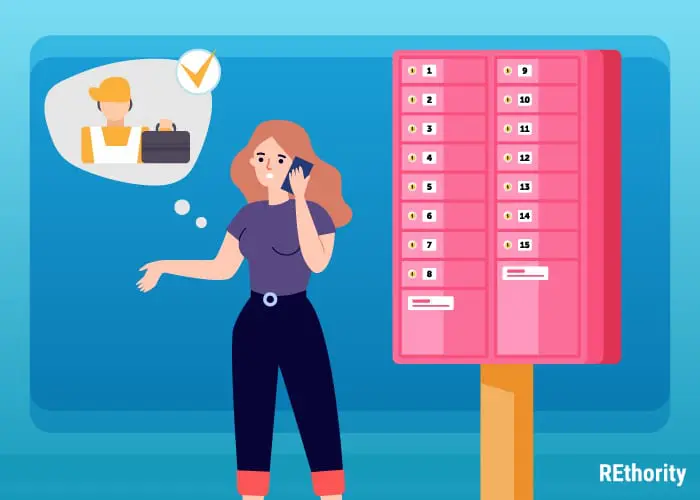 With so much liability associated with damaging a mailbox, it's almost always better to call a locksmith. And our form below makes it easy to find one.
Simply enter your information and the Networx system will connect you with a handyman for a free quote to handle your lock replacement needs.
Get a Quote
Find Local Locksmiths
We partnered with Networx to help you find local locksmiths. Click to below to get a FREE quote.
Find Locksmiths
We may earn a commission when you click this link, at no extra cost to you.
FAQs
How do I get a USPS mailbox key?
If you pick up a new key, you will receive it from the local post office. You may also pick up the key from the previous owner of the mailbox.
For a duplicate key, you can request a locksmith. A locksmith can easily replace your key if it is lost or stolen, as well as duplicate an existing key.
If your mailbox belongs to USPS, you'll need to contact your local post office for more information.
How much does USPS charge for a mailbox key?
There is no established fee for a mailbox key acquisition or replacement. Because USPS does not provide keys, they are subjected to local costs.
Most locksmiths will charge around $10 for a replacement key, but prices may vary depending on the service requested. The locksmith service can cost between $30 and $200.
USPS generally uses a local locksmith for their mailboxes.
How long does it take to get a mailbox key from the post office?
It can take three to five days to receive a new key from the post office.
The price of a new key will vary depending on where you are, but you'll need to account for the cost of labor, the cost of the key, the time required to complete the job, and the mailbox replacement cost, if applicable.
Your post office will likely have to contact a local locksmith to facilitate the transfer or replacement of the key.
If you request a locksmith, you can get a key replacement on the same day as your request, though you will likely have to pay a relatively expensive fee.
How can I open a USPS mailbox without a key?
You can open a USPS mailbox without a key by contacting a locksmith.
Emergency locksmith visits generally cost upwards of $150, so keep this in mind before making your decision.
The locksmith will then assist you with an emergency unlock and provide you with a new key upon request. Replacing your key will likely cost an additional $10 to $30.
You can also contact your local post office to ask for assistance opening your USPS mailbox.
Mailbox Key Bottom Line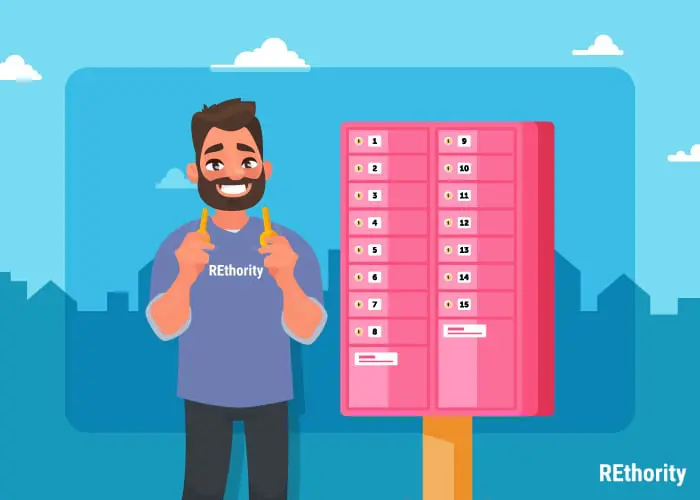 Replacing a lost mailbox key is a little more complicated than replacing most other keys.
However, once you know who owns the mailbox, you can choose the appropriate way to go about it.
And soon, you'll be opening letters and packages with checks, purchased items, and messages from friends and family once again.
Resources: