Whether you're listing your home for sale, curious about the state of the local housing market, or just want to see how much your neighbors paid for their pad, it's a good idea to learn how to find out how much a house sold for.
Property records, for the most part, are not private. There are ways to see exactly how much a house sold for. You can also see who it sold to, and the date of the last sale.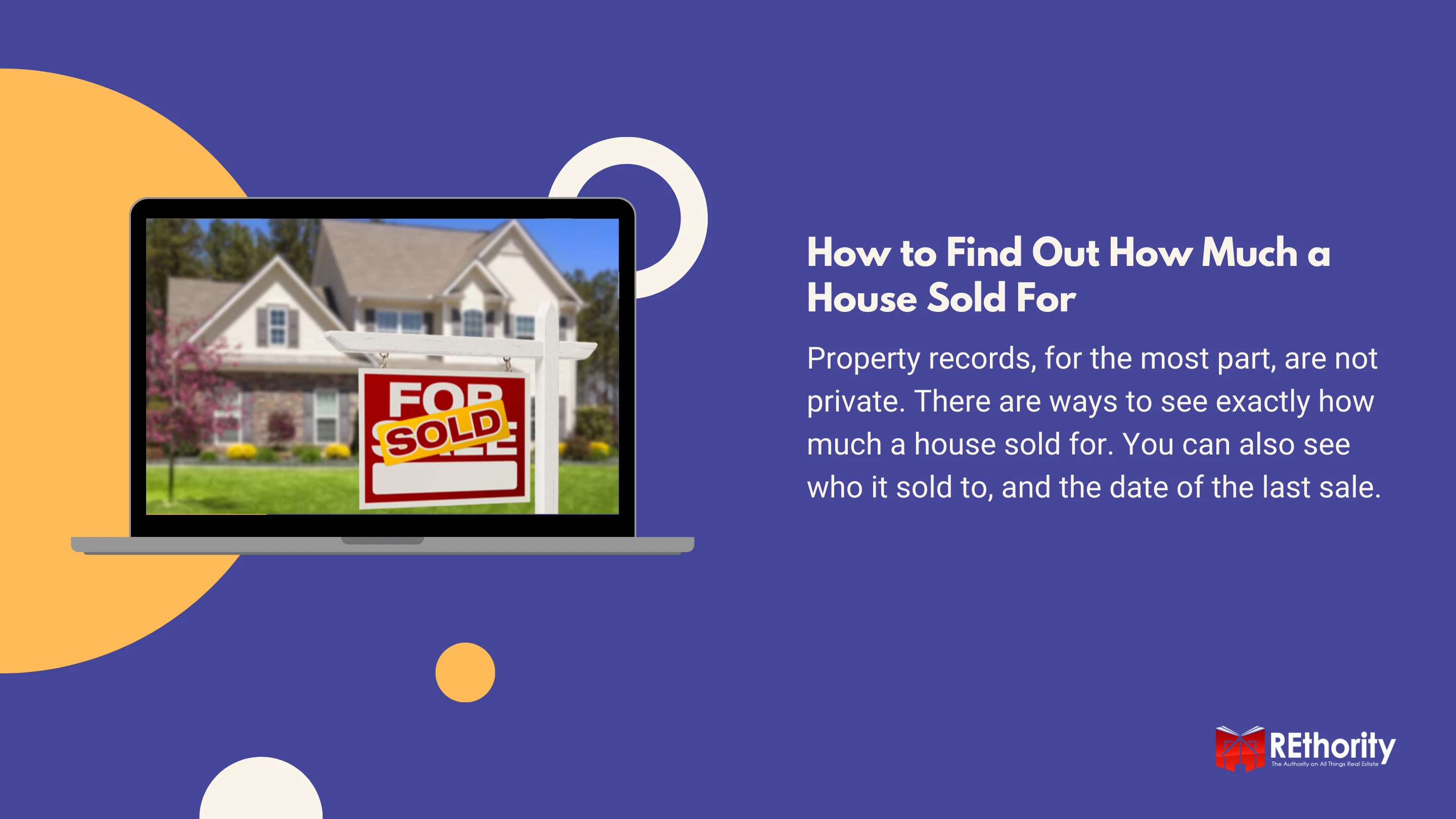 You can even see how much an owner pays in property taxes each year, find the deed to a house, and the legal description of the property by looking at public property records.
But first, you've got to know where to look! We've got three simple methods to find this information quickly online or in person. Your method will vary depending on what you want to use the information to do.
Keep reading to learn how to find out how much a house sold for and access all related property records.
How to Find Out How Much a House Sold For
There are a few different ways to find out how much a house sold for, but some methods are more accurate than others. The method you should use depends on what your goals are.
Do you want to determine a fair listing price for your own home? Are you wondering how much a house on the market has gone up in value since the last buyers purchased it?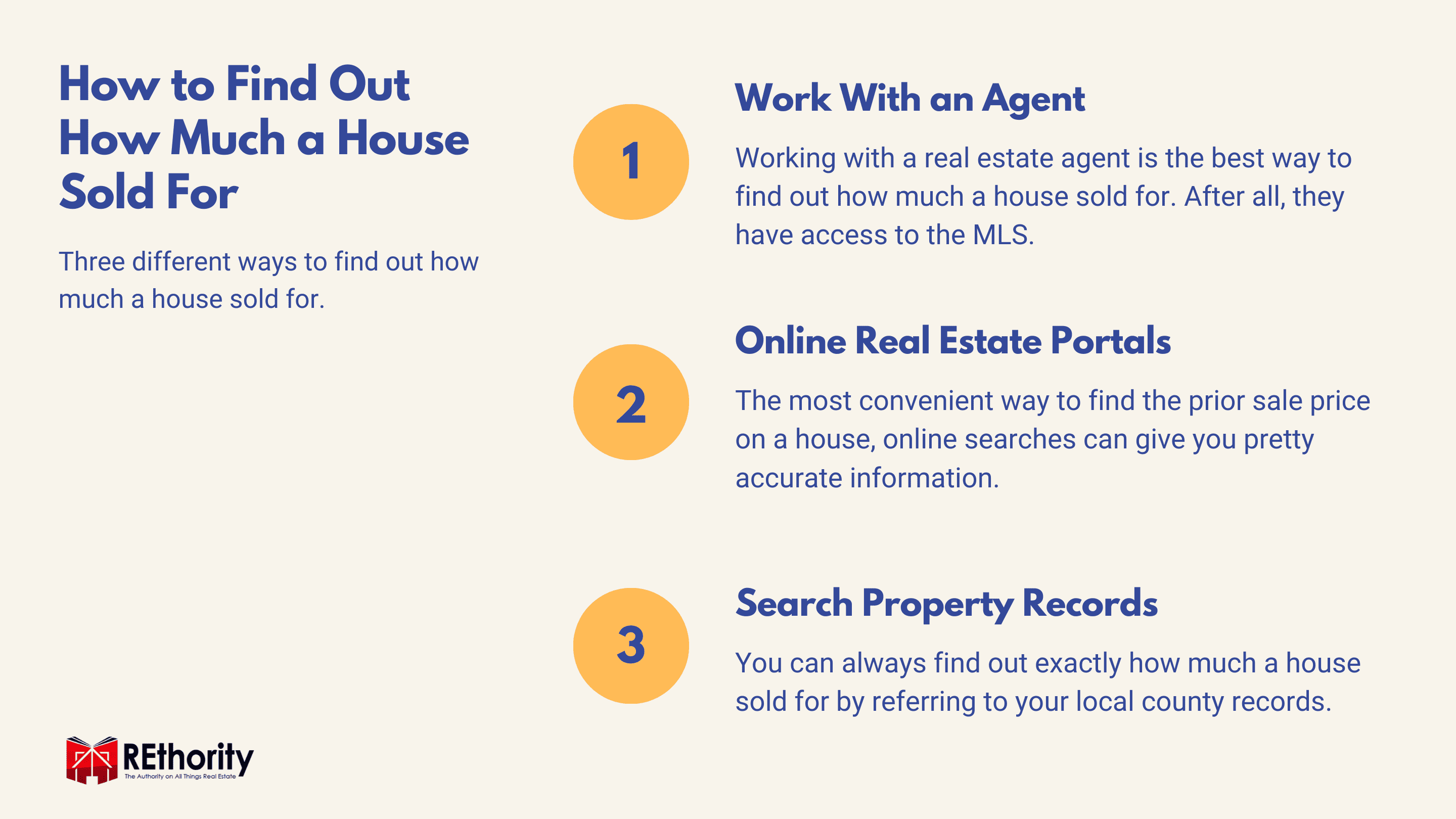 Maybe you're just interested in seeing if you're paying a fair price for your home compared to the last sold price.In any case, you want the most accurate information you can find.
While sites like Zillow and Trulia can be a great starting point, they won't offer the most up-to-date information or important records like the property deed. Let's look at all the methods you can use to find reliable information.
Work With a Real Estate Agent
Accuracy Level: High | Convenience: Medium
Real estate agents have access to a valuable tool that most of us don't: The Multiple Listing Service, or MLS. A real estate license and yearly membership are required to access the MLS.
And non-agents can't benefit from the wealth of information contained there without working directly with a real estate agent.
If you're thinking of selling your house and want to find out how much you can list your home for, working with a real estate agent is the best method to use. An agent can log into the MLS to find the exact price history of your home over the years each time it's been sold.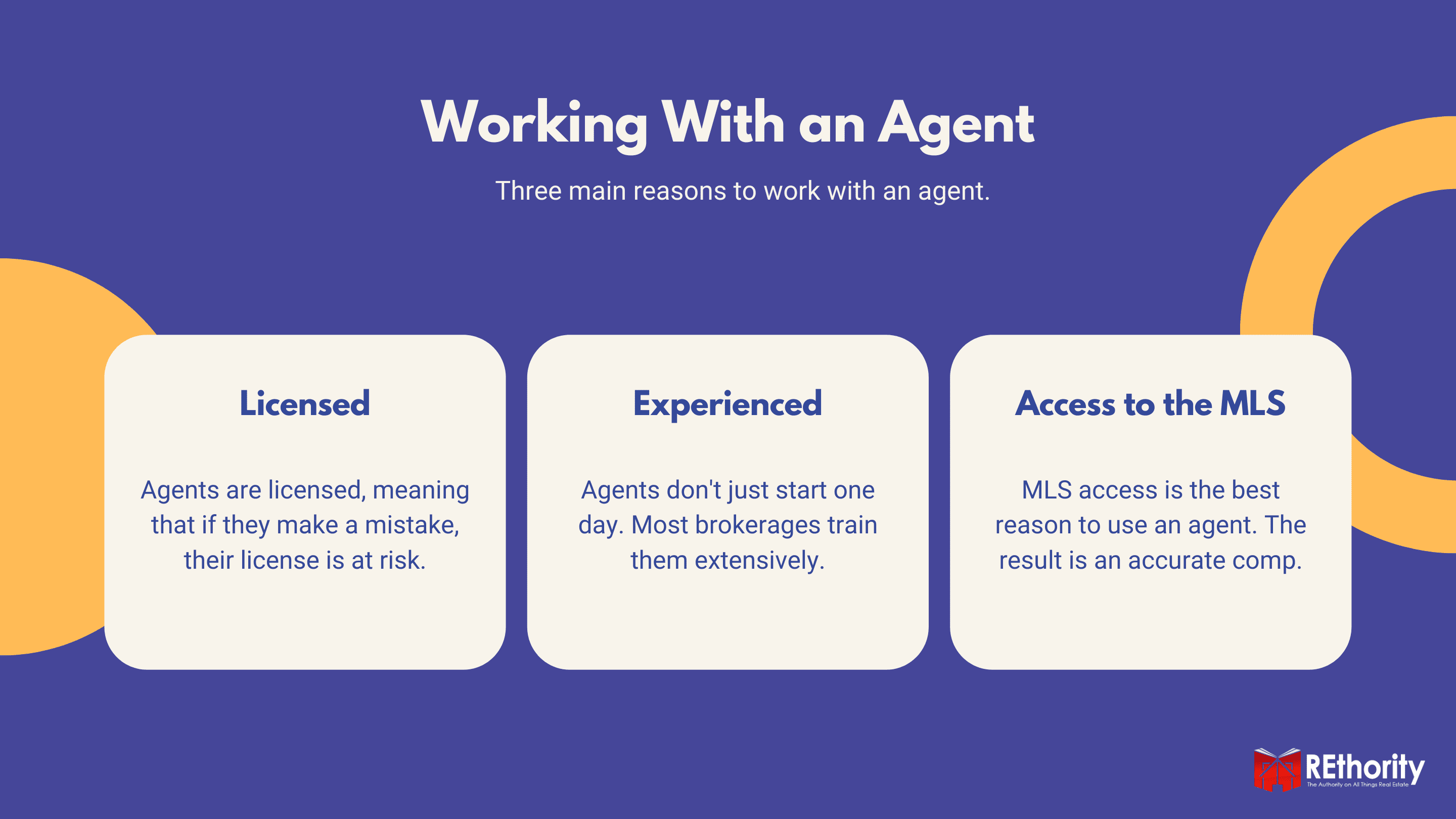 While some methods of finding the past sold price for a home are not always accurate, MLS data is regularly updated and correct. A real estate agent can also show you a comparative market analysis (comps) that highlights how much similar homes in your area have sold for recently.
The value in this service is giving you, the homeowner, an idea of how much you can list your home for in the current local housing market.
Running comps is much more accurate than just looking at the sold prices of other homes in your neighborhood or relying on the price you bought the house for.
You may have made renovations or seen an appreciation in the value of the home over time. Other homes in your neighborhood may be larger, smaller, older, or newer, on less or more acreage, or contain features that yours does not.
Running comps allows an agent to take into account specific house features to compare, like:
Number of bedrooms and bathrooms

Number of stories

Square footage

Acreage

Location of the home

Renovations or special interior features

Year the home was built

Unique exterior features (garage, pool, etc.)
This results in a highly customized, accurate comparison between the most similar nearby properties rather than just looking at other homes that happen to be in your neighborhood.
Real estate agents work on commission that is only paid to them once a home is sold, so their time is better spent working with clients who need guidance through the home buying or sale process.
Remember: If you're not planning to list your home for sale or work with an agent to find out if a listed home is priced reasonably, it's best to use a different method to find out how much a house sold for.
Online Real Estate Portal Searches
Accuracy Level: Medium | Convenience: High
If you're just looking for a convenient way to find the prior sale price on a house, online searches can give you pretty accurate information. It won't be correct 100% of the time.
Still, many users report that online searches on sites like Redfin, Zillow, Trulia, and Realtor.com do tend to show the correct previous sale prices because they access this information from third-party real estate databases.
It's also impossible for these sites to post accurate prior sale price information on homes in certain non-disclosure states, like Alaska, Idaho, Louisiana, Mississippi, Missouri, Texas, and Utah.
These states have laws preventing the sold price of a home from being publicly disclosed to protect the privacy of citizens. Online searches typically involve visiting a website (Redfin, for example).
Then, you type in a home's address in the search bar or select the location on a map of the area after typing in a zip code. Once you've chosen the property you're interested in viewing prior sale prices for, you can scroll down to review tax information, sale history, property details, and more.
While looking at the prior sale price for a house in online real estate portals can be reasonably accurate, don't rely on some of the additional pricing information you're likely to come across.
One example is the "Zestimate" provided by Zillow. This estimate is supposed to give you an idea of how much a particular home is worth on the market today under current market conditions. The problem is that these numbers are close to the actual market value, a small fraction of the time – about 53%.
Zillow has faced numerous lawsuits concerning the Zestimate inaccuracy, so if you do use an online portal to search for prior sale prices, don't be swayed by any estimated market value estimates you come across.
A comparable market analysis (ask a real estate agent for help with this) will always deliver a more accurate estimate. These are typically done by an agent as part of their intro process.
Search Local Property Records
Accuracy Level: High | Convenience: Low
While it's not the most convenient option in many counties, you can always find out exactly how much a house sold for by referring to your local county records.
Depending on your county, you may visit the tax assessor's office, the county courthouse, or the county records office. In some counties, these offices may all be inside the courthouse.
In others, they may be part of a courthouse annex or a separate administration building. You may need to visit more than one office to get the information you're looking for. With any of these options, clerks in the office can help you locate the information.
Tax Assessor's Office:

You should be able to locate the property deed for the address you're interested in here. You may find the legal description of the property as well, which details the exact measurements of a property.

County Courthouse:

The property deed will be available in one of the offices at the county courthouse, along with information on the past selling price and any property taxes, transfer taxes, and more. The office may vary by county. But any clerk in the courthouse can point you in the right direction.

County Records Office:

At your local records office, you can do a title search that shows the history of a given home in terms of sale prices, mortgages, taxes, and any liens on the property. You can find important information on any easements that may be on the property.
In general, larger counties are more likely to have these records available for online access. But it is the 20th Century, so it's likely that you'll find a digital search portal on any of these.
How to Know How Much a House Sold For
If you just want to know how to find out how much a house sold for, your goal for knowing the prior sale price is important. If you're thinking about selling your house, have a real estate agent run comps to find similar properties in your area that have recently sold.
This gives you an idea of how much your house can sell for in the current local housing market. This method is best used when you're ready to sell a home or want to find more detailed information about the pricing of a house on the market you're interested in buying.
If you're just wondering how much a house sold for in the past, you can use online real estate portals like Zillow, Redfin, Trulia, or Realtor.com.
While these websites don't use data directly from the MLS, they use third-party real estate databases that do contain a lot of the information the MLS does. The downside to trying to find this information online yourself is that you can't be sure the numbers you are seeing are accurate.
If you're looking for more in-depth information on potential liens, easements, property boundaries, and property tax information, your best bet is heading straight to your local courthouse or tax assessor's office.
Here, you can find information that is accurate and complete. The drawback of this method is that it may be time-consuming and require more than one office visit to get all the information.
So, What's the Best Method?
With any of these methods, you won't have to wonder how to find out how much a house sold for – you can always access this public information through a real estate agent, online, or through one of your county administration offices.
You Might Also Like: