If you're searching for a "Should I Become a Real Estate Agent Quiz" you're in the right place. Even better? We'll give you a step by step guide to becoming a real estate agent if you score well.
Considering Real Estate? Take Our Quiz First.
Perhaps the best way to decide whether to pursue a career in real estate is to take a quiz. We've made a "Should I Become a Real Estate Agent" quiz just for you.
In it, we'll ask you some basic questions. While they may seem unrelated, our goal is to determine whether you're serious about pursuing a career in real estate.
If our quiz determines that you should become a real estate agent, we'll give you a clear roadmap to help guide you in your journey. While this profession is not easy, it's certainly rewarding.
But don't let us distract you any longer — jump right in and answer some questions in the quiz module below!
Should You Become a Real Estate Agent Quiz
To determine if you should pursue a new career, take our "Should You Become a Real Estate Agent" Quiz now! Simply click the module below and, when prompted, answer the questions honestly.
Should I Become a Real Estate Agent?
This short quiz will help you determine if you should become a real estate agent.
What Does a Real Estate Agent Do?
Real estate agents exist to help buyers and sellers find and list their homes. Real estate is a complicated topic that few laypeople understand. When buying or selling a home, you'll encounter many foreign terms.
You'll also undergo a rigorous process that includes many steps, many of which are confusing. Given that homes are one of the most expensive assets you may ever buy or sell, it's important to be well represented during the process.
This not only ensures that you don't leave money on the table, but also protects you against liability. After all, the person you're buying from or selling to can sue you if things are not properly.
In a nutshell, a real estate agent helps you navigate the murky waters of legal jargon and negotiations to ensure you get the best bang for your buck and the transaction is handled in an appropriate and professional manner.
Real Estate Agent Salaries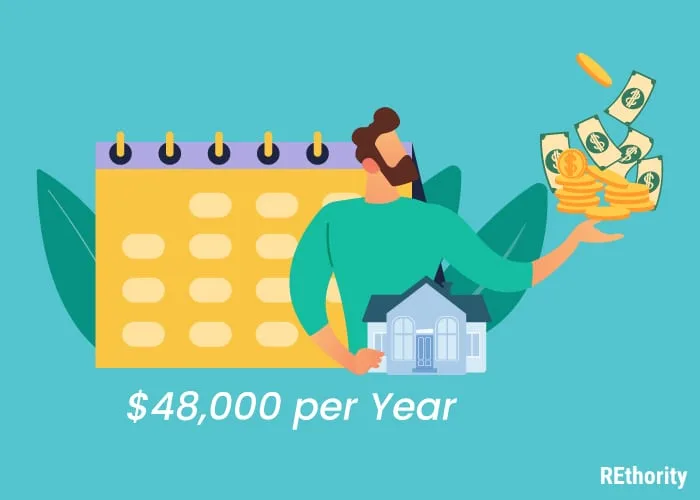 Real estate agents are self-employed, meaning their income fluctuates based on the amount of sales they close. This is known as being a 1099 employee.
While this means they must produce to earn income, it also means there is no income cap — earnings are unlimited. According to US News, the average real estate agent makes just over $48,000 annually.
This may sound low, but consider that many agents are part-time, so the number is skewed downward. And before you leave, be sure to check out our post on how much real estate agents make.
That's a respectable number, and the potential to earn the elusive six-figure income pushes many agents to hustle hard, day and night. If this sounds like your cup of tea, read on to learn how to become a real estate agent.
How to Become a Real Estate Agent
So, you scored well on the "Should I Become a Real Estate Agent" quiz? Great! Your next step is to read our complete guides to jump start your career.
Consider this an abbreviated road map to finding the relevant guides from around our website. With that said, let's jump in.
Pre-License Training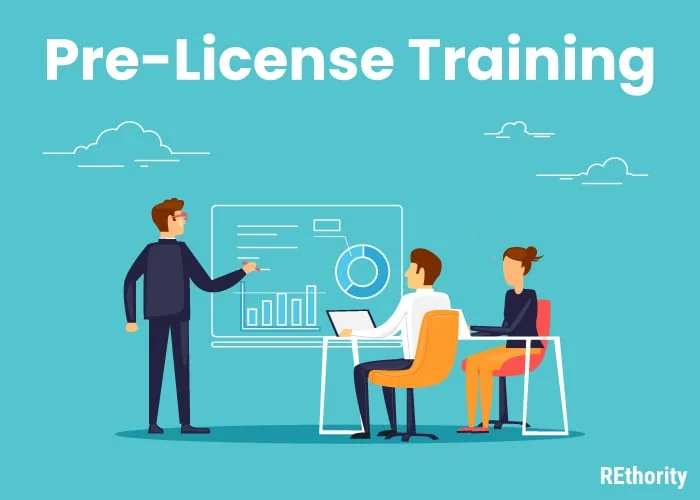 Before you do anything, you'll need to choose a pre-license course. To work as a licensed agent, you need have a license. This will take about 2 months to obtain, but can be expedited with a little hard work.
Some complete guides that may help include:
Picking a Broker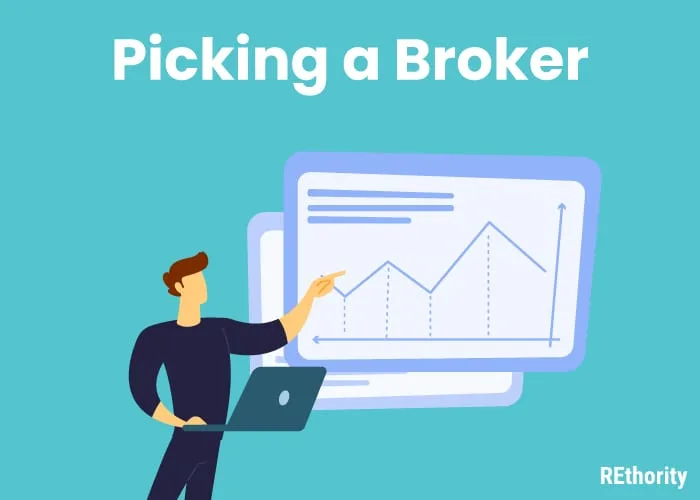 After you obtain your pre-license class credit, you will need to sit for the exam. However, a broker must sponsor you for this exam. In many cases, your sponsoring broker will cover the cost of your exam if you commit to work for them after passing the exam.
There are many ways to pick a broker, but the best is to speak with your acquaintances in the real estate industry. This way you'll see what they like and dislike about their firm.
Many brokerages have similar terms for new agents, but you should specifically pay attention to a firm's reputation, commission split, and overall presence in the community.
Laying the Groundwork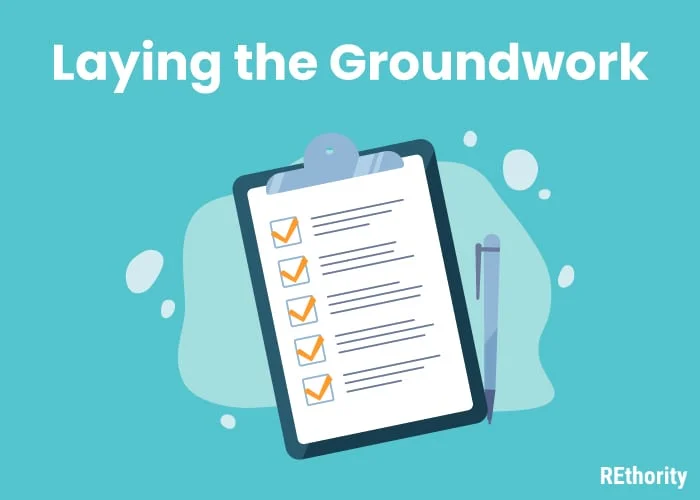 Once you have passed your exam, you'll begin working as a licensed agent. However, the hard work is just beginning. You're essentially building a business from the ground up, so you'll need to treat it like a startup.
At this point, you'll have heard about E&O Insurance and CE hours. However, you must understand these concepts to maintain your license. To do this, be sure to read our complete guides on both.
Creating Your Marketing
So you have your license and you've protected your downside with insurance. Your next step is to begin generating leads. A major part of this is building a brand.
You'll need signs, business cards, a mission statement, and other important pieces of your brand. After all, what good is your license if you don't invest in a brand?
Be sure to read our guides on building your brand:
Maximizing Leads
Once you've laid the groundwork with your branding, you can begin to promote your business. Around here, we love automation and highly suggest using software in your business.
Yes, it can be expensive. But so is your time. One of the biggest mistakes that agents make is try to save money by doing things themselves.
While we can appreciate bootstrapping your business when cash is tight, it's a balance. If you spend time on trivial tasks, you'll potentially lose out on sales. Be sure to maintain a balance and spend money when it's necessary.
Our complete guides to maximizing leads include:
Lighter Side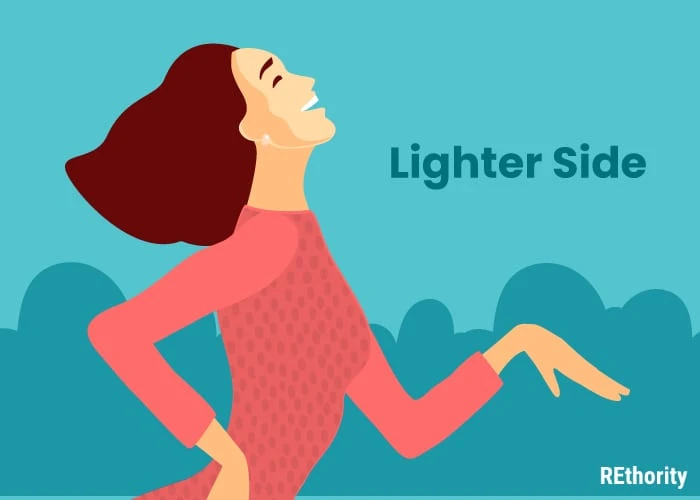 Last but not least, we understand that being a real estate agent is stressful. For this reason, we've compiled a few resources to give you a laugh, discover interesting information, or both.
Some of our time-killing articles include:
Did You Take Our "Should You Be a Real Estate Agent" Quiz?
If you were searching for a Should You Become a Real Estate Agent Quiz, we hope you've found more than you were seeking. After all, we are "The Authority on All Things Real Estate."
While you're here, make sure to check out our other guides. Our roadmap for success will give you everything you need to be a successful agent. We are sure you'll thank us later!