When comparing furnaces, the first thing most people think about is the brand. But what makes some manufacturers better than others? Really, almost all companies have entry-level and high-end products. Still, the top brands include:
American Standard

Carrier

Goodman

Amana

Lennox

Heil

Rheem

Trane

Bryant
What Makes a Great Furnace Brand?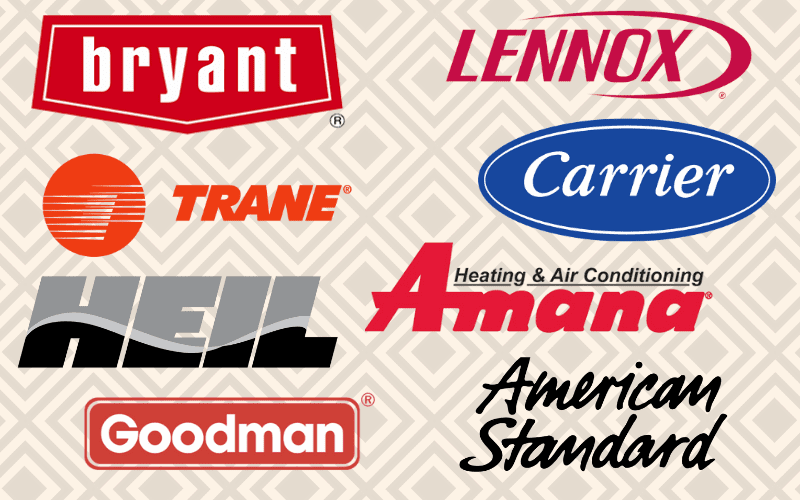 The best furnace brands prioritize the following areas:
Energy Efficiency. The most efficient furnaces on the market today utilize almost all the fuel they consume. Aim for the highest annual fuel utilization efficiency (AFUE) to save energy. Always go for an ENERGY STAR-certified heating system when available.
High Performance.

High-performing models like the two-stage and variable-speed modulating furnaces offer considerable cost savings. Though some are pretty pricey, they provide more consistent temperatures and a quieter operation.

Warranty Coverage.

Since furnaces are long-term installations, having an excellent warranty is crucial. It can save you thousands of dollars in repair costs over the lifespan of the heating system.

Furnace Size.

Larger furnaces provide more heat to support higher heating needs, while tinier units are suitable for smaller homes. Be sure to get a product that's the right size for your house.

Add-On Features.

Besides meeting the primary role of heating, a furnace with the latest tech features can make your life a lot easier. These include smart thermostats, noise-reducing technology, and wireless access to the system.
Best Residential Furnace Brands
Let's delve into our list of the best furnace brands that combine functionality, reliability, and ease of use.
Among the most prominent brands in the United States' HVAC market is American Standard. Furnaces from this manufacturer are durable, featuring an average shelf-life of up to 20 years. The company offers 14 gas furnaces with AFUE ratings between 80% and 97.3%.
Whether you're looking for a large, small, quiet, or efficient furnace, American Standard has all types of home heating systems. The Silver series furnaces are solid and durable, while the Platinum series offers the most sophisticated features.
The HVAC manufacturer emphasizes efficiency and reliability in every product. You can buy a single-stage furnace or opt for a two-stage system to suit both colder and mild seasons. When it comes to operation, American Standard furnaces are safe and straightforward to use.
They have hot surface igniters that start the burners electronically, eliminating the need for pilot lights. Multi-port in-shot burners use the least amount of fuel to generate the ideal temperature in your home.
If you're looking for a furnace brand that not only offers quality heating systems but also insists on reliable furnace installation, then pick Carrier. Their furnaces come in three different series, each with its unique selling points.
Designed for comfort, the Standard Series is the most pocket-friendly product line under Carrier, with an AFUE rating of 96.5%. The furnaces enable easy operation and support basic humidity control. The Enhanced Series strikes a balance between cost and performance.
Heating systems under this category have an AFUE rating of up to 96.5%. Additionally, they provide reasonable humidity control and have improved comfort features. The Infinity Series offers unrivaled performance, efficiency, and comfort. These furnace models have an AFUE rating of up to 98.5% and provide excellent humidity control.
Carrier remains committed to state-of-the-art HVAC technology and quality. Depending on the model, your furnace might have a modulating gas valve that you can adjust up or down in 1% increments.
Carrier gas furnaces come with a primary heat exchanger and a secondary heat exchanger that provides additional heat for increased efficiency. Units with inducer motors and variable-speed blowers deliver consistent temperature and offer enhanced humidity control throughout the year.
All carrier furnaces come with a proprietary PowerHeat™ igniter for a safe, reliable startup and operation. Some models have the ComfortFan™ technology, allowing you to choose your desired fan speeds.
Purchase a Goodman furnace if you want a top-rated heating system that provides the best value for your money. Prices for purchase and installation start from under $2,000.
The brand has an expansive line of furnaces – 13 units with 80% energy efficiency and 15 models with over 90% energy efficiency. All these come with different prices, allowing you to choose a product that matches your budget.
Goodman furnaces have a multi-speed permanent split capacitor (PSC) and electronically commutated motor (ECM) blowers that deliver a regulated airflow to match your comfort needs. They cut energy consumption and reduce noise significantly compared to single-speed motor units.
Further, Goodman furnaces come with a tubular heat exchanger made from aluminized steel for enhanced heat transfer and durability. The units employ the wrinkle bend technology to maintain the tubular design's wall strength and increase heat transfer efficiency.
If you want a home heating solution that'll last over two decades without significant issues, buy a gas furnace from Amana. The manufacturer delivers high-end, sturdy gas furnaces with a stainless steel heat exchanger.
They come with multi-speed and variable-speed motors. Depending on the model, your furnace can have an AFUE rating of just over 80% or above 90%. Top-tier Amana furnaces have the CoolCloud app, enabling certified HVAC professionals to access your furnace online.
Experts can configure your unit remotely and troubleshoot problems easier and faster. This feature can increase the longevity of your heating system.
If you are looking for a highly efficient furnace, try a unit from Lennox. The brand sets itself apart from its competitors by delivering first-rate heating solutions year after year. The manufacturer has several two-stage ENERGY STAR-certified furnaces with AFUE ratings of over 96%.
Some of them feature built-in power-saver technology. Currently, Lennox has 23 furnace models whose selling points include fuel economy and reliability. The brand has existed for over a century, with its Signature Series being a leader in the HVAC industry.
Lennox furnaces emphasize innovative HVAC technologies to enhance comfort and convenience. With a whopping 99% AFUE rating, the Lennox SLP99V variable-speed gas furnace wins when it comes to efficiency. It's also one of the quietest heating systems on the market.
Lennox builds their furnaces with exceptional materials to ensure durability and reliability even in seasons of heavy usage. The company offers well-built furnaces featuring entry-level and high-end models at various price points.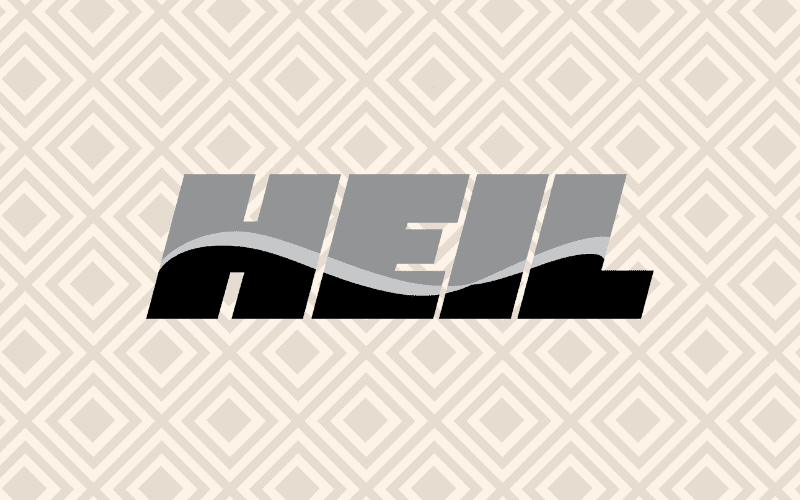 If you're looking for the best furnace brand with the latest smart features, consider buying a Heil home furnace. The company produces budget-friendly, standard, and premium Ion furnace series. Heil Ion gas furnaces support advanced temperature control capabilities and comfort levels.
They have built-in Wi-Fi connectivity, enabling you to control the heating system remotely. Heil variable-speed furnaces have energy ratings of up to 96%. They support a warm and cozy indoor atmosphere throughout the cold season.
The units collaborate with your cooling system by extracting humidity from the air inside your home, enhancing comfort during warmer conditions. The Performance Series comprises budget-friendly furnaces that help maintain warmth in your house during all seasons.
On the other hand, units under the QuietComfort Series combine reliable performance with comfort management at a relatively low price. These furnaces keep your family comfortable throughout the entire winter with a quiet operation.
Boasting almost a century of experience in the HVAC field, Rheem is a frontrunner in the manufacture of high-class heating systems. The company has a line of 21 gas furnaces that primarily use propane or natural gas.
Most Rheem furnaces carry an AFUE rating of 80%, with only a few models surpassing the 96% mark. While the brand doesn't have the most energy-efficient furnaces, its units are some of the easiest to install and maintain.
They come with advanced technologies, like the built-in PlusOne Diagnostics with a LED display that enables you to identify problems immediately. Therefore, making service calls is easy when you have a Rheem furnace.
If you're looking for a home heating system that uses oil, consider buying a furnace from Trane Technologies. The company offers a few gas furnaces and two legendary oil furnaces – the XV80 and XP80. The XV80 oil-fired furnace comes with a variable speed fan, enabling the unit to generate a consistent flow of warm air.
It keeps your home cozy throughout the chilly months. The XP80 oil furnace features a four-speed blower and the Trane CleanEffects™ Air Cleaner for advanced air filtration. This system removes dust, pollen, and other particles from conditioned air for a healthier and more comfortable indoor environment.
Trane oil-fired furnaces can reach up to 85% in AFUE rating, which is quite impressive for oil furnaces. The units have a solid build and high-quality components for lasting performance and reliability.
The Trane XP80 furnace comprises a ceramic fiber combustion chamber that rapidly gathers heat for complete combustion. Its Beckett flame retention burner enhances smooth, silent, and cleaner ignition.
Bryant qualifies as one of the best furnace brands because its heating systems are exceptionally smooth in operation and quiet. The furnaces come with a highly insulated cabinet to cancel the noise produced when heating.
Unless you're extremely attentive, you'll hardly tell when the heating system is running. All Bryant furnaces have AFUE ratings of 80% to 98.3%, making the products highly efficient and economical.
They provide superior indoor comfort and cost savings with Perfect Heat® Plus technology and variable speed airflow features. Besides heating your home during cold weather, Bryant furnaces have enhanced summer humidity control capability.
Consistent airflow from these heating systems eliminates hot and cold spots all over your house. Thus, your unit keeps your family comfortable throughout the year. With about 13 furnace models under the Bryant brand, you'll always find the best fit for your heating needs.
Frequently Asked Questions
If you still have questions about furnaces, we have the answers for you.
How Long Should a Furnace Last?
Most residential furnaces have a lifespan of up to 24 years, subject to factors like:
Product quality

How heavily you use the furnace

How well you maintain the unit
When Is the Best Time to Purchase a Furnace?
The best time to buy a furnace is before your current one breaks down. That could be towards the end of the product's estimated serviceable life or when it starts acting up.
If you're looking for the best deals, plan to buy a furnace towards the end of winter when the heating season is ending. Most HVAC companies have attractive offers.
Should I Repair or Replace My Broken Furnace?
Consider repairing your furnace if the unit is still under warranty. Most companies cover select parts for a decade and the heat exchanger for 20 years or more.
Get a new one if your system is older than 12 years and has already undergone significant repairs. Also, consider replacing an obsolete furnace that's loud or inefficient.
So, What Are the Best Furnace Brands?
Your choice of a furnace should depend on your top interests. For example, buy Lennox for efficiency, Goodman for value, Amana for durability, Heil for smart features, or Bryant for quiet operation. Whatever your priorities, a furnace from one of these top brands can be a great fit in your home.